Actually, I had five children until three months ago when the smallest one died from dehydration. Hassan, who was only two years old, got very sick from diarrhoea caused by drinking bad water and because we couldn't afford to buy him nutritious food. My wife, Samiha, was pregnant again and couldn't breastfeed him so he died.

Our situation is one of misery.
Read the rest
here
.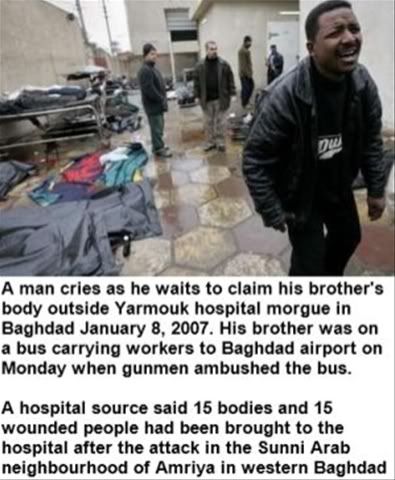 I just know we did this for a reason. Can someone please remind me what it was?