click on pictures for larger images
I do not like making phone calls. I do not like meeting new people. I don't like bothering strangers. I take rejection personally.
I am not a natural canvasser.
Ian, my friend, knows this. But he also knows how to motivate me. When he called to ask me to canvass New Hampshire with him for a day he said, "I don't really want to do it either, but if John McCain wins the Presidency and there was something I could have done about it, and I didn't, I don't think I could live with myself."
So that's how I found myself in Portsmouth, New Hampshire today, standing among a group of 40 strangers and listening to a young woman give me my marching orders. She is the Field Organizer for Obama's Portsmouth office, and she knows exactly what she needs from us.
Speaking to us like adults (which we were--I estimate the average age of that morning's group at around 44), Ellen gave us our territory, and clipboards with a list of contact names on it. "Be polite, be energetic. Do not engage in a debate. Get contact information if you can, and be sure to leave literature with everyone who wants it and at every door where no one is home. Be upbeat, polite and energetic: you are the face of this campaign."
Staff at work, 6:30pm. We were late.
Canvassing right now is about data gathering --
not
persuasion. At least not if you walk in off the street like we did. The lists are targeted. Everyone in the packet of addresses they give you is either undecided or as yet un-contacted. Our job was very simple: find out what they're thinking. Everyone we met would be graded on a continuum of Obama, Leaning Obama, Undecided, Leaning McCain, McCain.
Honestly, it was a bit refreshing. So late in the game, it's not like the candidates need an introduction. It opened the door to a few long conversations and it kept encounters with those who had decided to vote McCain very short and sweet. And even occasionally polite.
Ian and I were sent to Rye. (I wish I had a rhyme to follow that.) We counted ourselves very lucky--this stretch of US Route 1A runs right along the shingle of the coast, and it has been perhaps the most beautiful fall I can remember.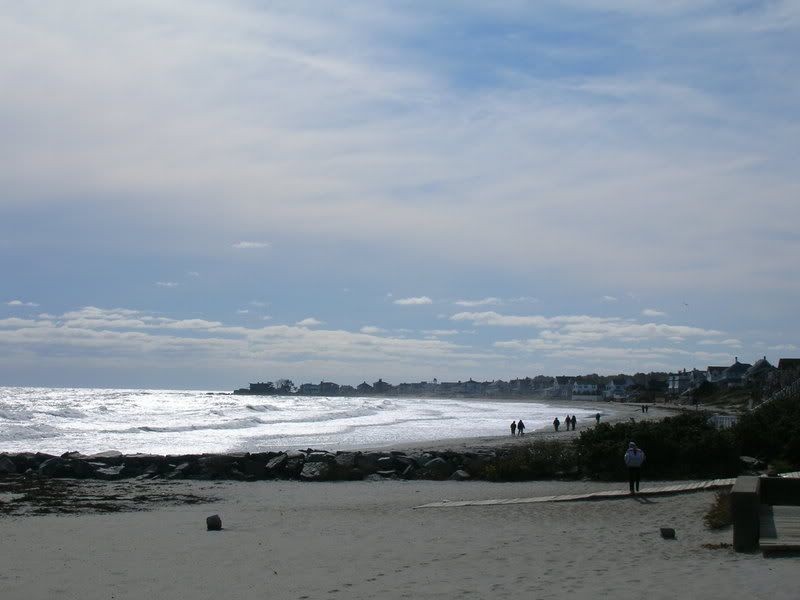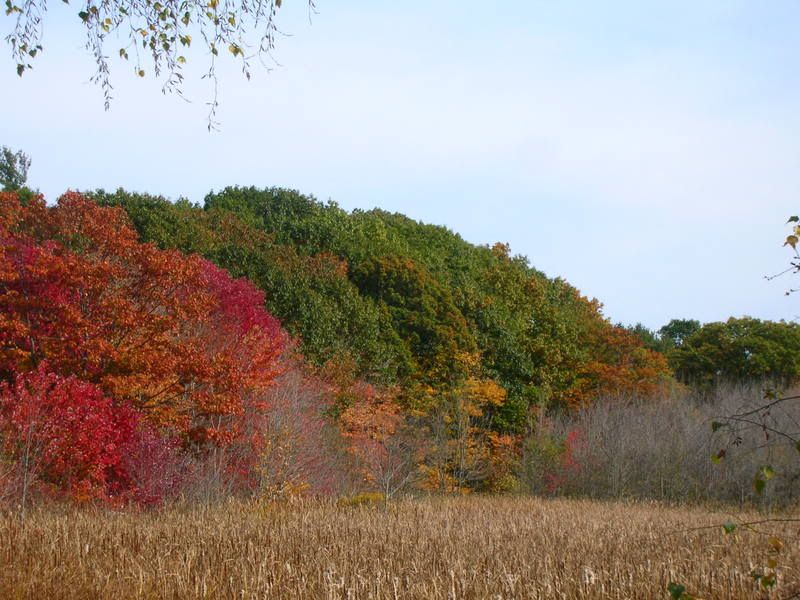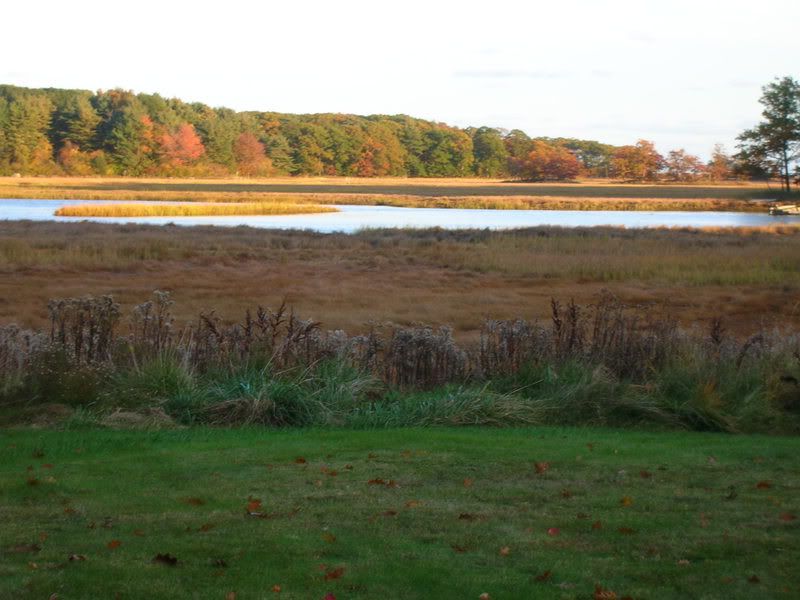 The homes in our territory were spread relatively far apart--not least because we weren't going to visit every house in the neighborhood, just a subset of a subset. Some were very clearly monuments to wealth. Others were small; some few of the old capes that have escaped trophy-hunting renovators, some 60's era single-level bungalows. A scattering of condos converted from beach houses. It took us about 5 hours to knock on about 30 doors. Many people were not home, most conversations were short. But occasionally we met someone who wanted to talk.
We met Lorraine, mowing her lawn on this beautiful day. She was looking forward to voting for Obama very much. In her 70's, she and her husband had lived in the same house for 46 years, watching this once quiet stretch of New Hampshire's coast gradually become busier and wealthier. We met another woman with a houseful of five independents and a Republican
mater familias
, all of whom will be voting for the Democrat this year. She was pensive, but hopeful.
Worth noting: This campaign is explicitly working for down-ticket races as well. When we queried people about their preferences for president, we also asked about Jeanne Shaheen in the Senate race and Carol Shea-Porter for the House. Obama is clearly seeking to lengthen his coattails if his bid is successful.
Our area seemed roughly 60-40 for Obama, but many of the people we spoke with claimed to still be making up their minds. This boggles me, as I can't remember or come up with two candidates less like one another in modern Presidential history. Ian's take was that anyone still thinking about it would in other years have been a McCain lock. My feeling is more along the line that if you were once a McCain lock, or you're really still undecided because they seem so similar to you, you have the same issue: brain freeze.
But there was one guy who sticks with me. He was pleased that we knocked on his door. He wasn't sure who he wanted to vote for. He'd seen Powell's endorsement this morning. To me he felt genuinely worried, afflicted by the times he found himself living through, a little adrift. His wife couldn't come to the door--she has MS. Did we think Obama would be ok? Yes, we did. Did we see that Powell had endorsed him? We had. "A lot of people think of Colin Powell as a truthful, trustworthy man," I offered. He agreed--it was a good sign, he felt. Would he take an absentee ballot for his wife? He would. Perhaps some literature, with information about Obama's plan for healthcare? Yes, and thank you. He shook our hands.
I've been thinking about him since. He was in his early 70s, but could have been anywhere between there and 55. The older I get, the younger my elders seem. He looked like he could have been my Dad's age. A wife with late-onset MS. A small house with a new ramp to the door. And a clear worry. Thinking about him now, I almost feel like he
was
frozen -- petrified, really. I don't know if that's fair, but it was the feeling I got from him; as if the next move he made would either set his world safely down or shatter it beyond redemption or repair.
Does any President have an answer for that man? I don't know.
In all, it was a very good day. I strongly encourage you to do this, if you have any free time. Take this Saturday or Sunday. There is a very limited amount of time left to keep our country from going completely off a cliff and there is a very specific thing you can do to stop that. Contact your local office and put in some time.
It's easy--even for the antisocial.
How will you feel on November 5th if McCain wins, and you did nothing to prevent it?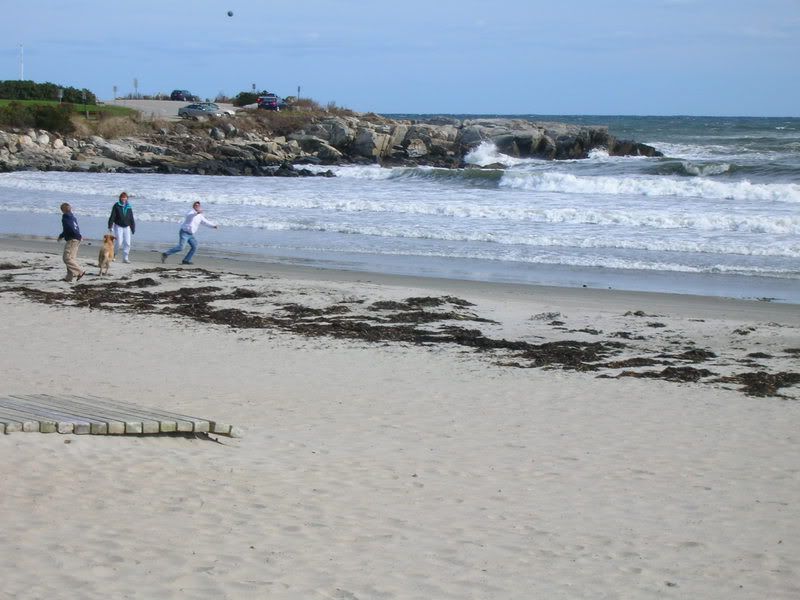 Fried lunch. Yum.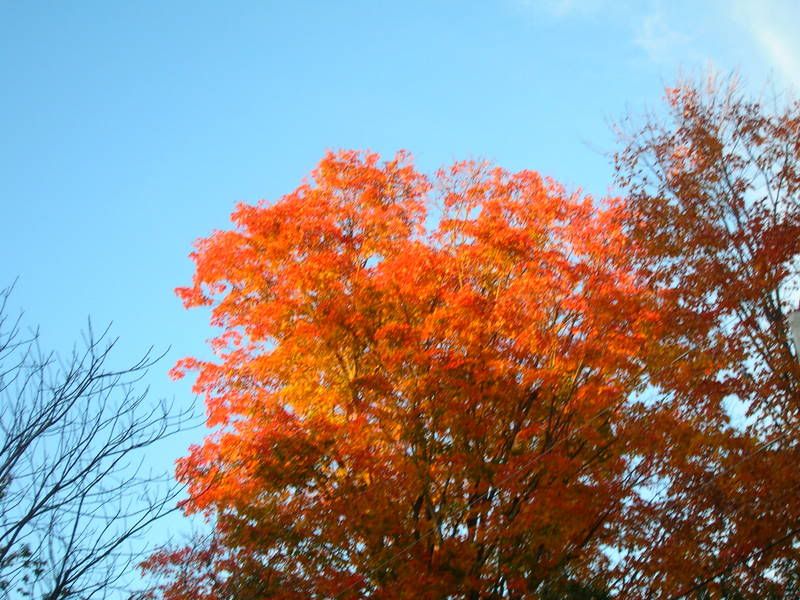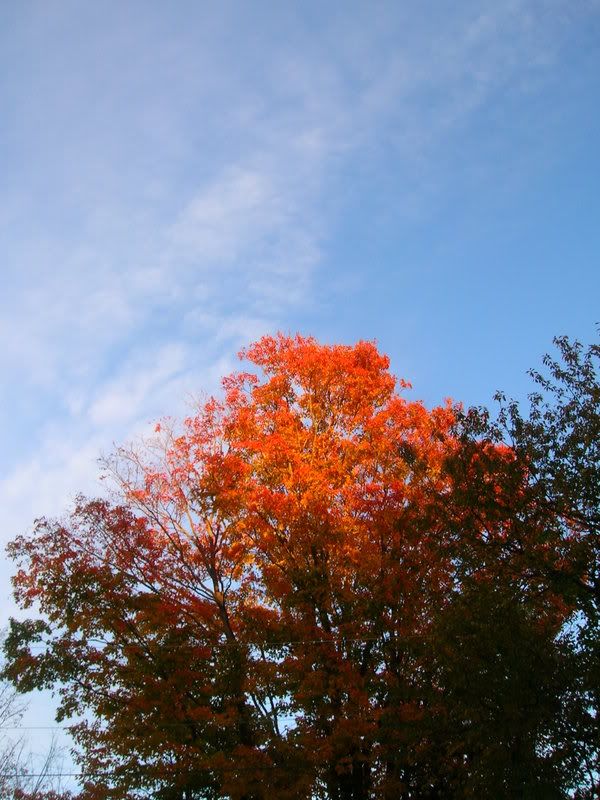 When we came back, the car was still there, but the board was gone. Way, way down the surf line you could see this guy paddling out. We don't stop up here just 'cause it's cold. It's always cold. In fact, the water is probably warmer now than it was in May. Not that I verified that for myself, you understand.